About Angel's Share
Angel's Share, Inc. was founded in Detroit, Michigan in 2016 by our Executive Director Scott Rutterbush, and has been working toward the vision of giving back to a hospitality industry that has been such an integral part of his life and career. We formed a board of directors that includes current hospitality professionals from the city of Detroit that are unified by common ideal of giving back to our local community.
What We Hope to Do:
To give back to our local community, providing hands on-training and educating to at-risk students to inspire, educate, mentor, and train for possible careers in culinary arts. This allows them to become self-sufficient adults contributing to the community. Training will include, cooking, recipe development, food costs, safety, community outreach opportunities, and handling among others.
Where Did We Get the Name Angel's Share?
When a wine or spirit is aged in a barrel or cask, some of the liquid evaporates. What's lost becomes known as "the angel's share" — likely because it disappears skyward, almost like an offering. One of the biggest reasons alcohols like whiskey are aged in barrels is to remove some of the undesirable parts of it. The "angel's share" phenomenon further helps with the maturation and smoothness of the liquid, as it can reduce an almost undrinkable, high-proof moonshine into a soft, clean-finished whiskey. We at Angel's Share believe this process is also an integral part of life - the act of giving back - which in turns helps those we are giving towards. It is a part of making us better people in the process.
Our Projects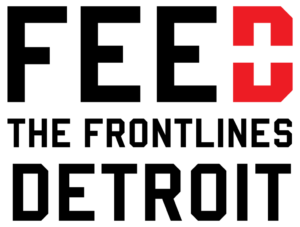 Supporting Detroit restaurants and providing meals to the Detroit police, fire, EMS and healthcare workers during the COVID-19 crisis.
Detroit Home Opener Festival
Friday, April 8th
9:00am Doors
Burger Battle Detroit
Sunday, June 26th
1:00pm - 4:00pm
*VIP Doors 12:00pm
Taco Showdown Detroit
Sunday, July 31st
2:00pm - 5:00pm
*VIP Doors 12:00pm